Nordisk Fireshield
For more than 50 years, Nordisk has helped customers to ship their cargo efficiently, reliably and safely. Today, we are a global leader in air cargo containers, supplying all major airlines and almost every wide-bodied aircraft in the world.
Watch video
book Free Online Product demo
Nordisk aims to deliver the best air cargo shipping solutions in the world. We are known for our unique design, high quality and durable products. But we do not stop there. 
Innovation lies in our DNA. For generations, our competent engineers have continually improved our products and set new industry standards. We have made our containers stronger and we have made them lighter. Now we are making them safer.
Containing 700°C for over 6 hours
Nordisk's new FireShield-containers are specially designed for shipping flammable and dangerous goods. In the case of fire, the FireShield container is able to handle over 700 degrees Celsius (1300 degrees Fahrenheit) and will suppress flames and contain an active fire for minimum 6 hours.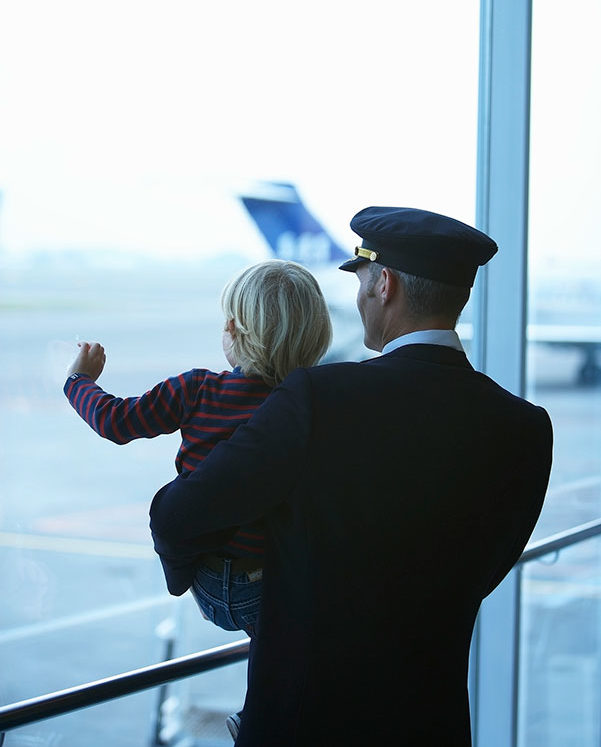 Nordisk FireShield Container is tested in accordance with requirements of ISO 19281/AS 8992 standards and meets TSO-C90e.
The ISO test standard requires main deck containers to contain fire for minimum 6 hours, with no flame penetration. Full scale tests conducted by a highly accredited European test center, document that the FireShield not only contains the fire but also isolates heat of more than 780°C/1435°F, whilst keeping the surface temperature as low as 34°C/93°F. The Nordisk FireShield is available in both lower deck and main deck container designs.
Nordisk FireShield+ Container is tested in accordance with requirements of ISO 19281/AS 8992 standards and TSO-C90e and developed to withstand the fire class D caused by Lithium-ion batteries.
Lithium batteries can short circuit and catch fire, venting toxic and flammable gases, known as a "thermal runaway", with temperatures potentially exceeding 1000°C. The Nordisk FireShield™+ AKE container was filled with 5,000 lithium-ion-batteries (type 18650, UN3480) and resisted the fire for the duration of the test, over 6 hours, with zero flame penetration. Nordisk's FireShield+ is currently available in AKE design.
How does the Nordisk FireShield ULD work?
Shortly after a fire has ignited, smoke will start to leak through the FireShield door, and set off the aircraft's fire detector system.
During the following hours several small fires develop but self-extinguish after a short time as the FireShield door works as a one-way valve that effectively vents out CO and CO2 gasses whilst preventing fresh air from flowing into the container.
As the temperature inside the container drops, the container design allows small amounts of new oxygen in, causing new small class A fires to erupt, which again will self-extinguish. This cycle will repeat until the fire loses its active energy and dies out.
Nordisk FireShield has almost double the ability to resist force that will break it as compared to aluminium, and will require 3 times more force to puncture.
The FireShield container is available with several different door configurations depending on ULD type. Our main deck FireShield containers are available in either a fire-resistant cover and web net design, a fire-resistant roll-up door or an Adaptable door design. Our lower deck FireShield+ comes with a fire-resistant bar door.
All door types are designed to effectively handle the intense heate from an active fire and help avoid flammable gasses from building up inside the container
Nordisk roll-up door can be operated in 5-10 seconds, saving loading and unloading time and reducing turnaround time in cargo operation
The roll-up door can be operated with one hand, improving ergonomics for the ground handler
Our adaptable door design is essentially offering you a 2 in 1 solution; you have the benefits of the wide door opening allowing you to load and unload large sized cargo or you can utilize the unit as a parcel or courrier unit with roll-up door.
Containing 700°C for over 6 hours
Proven ability to sustain a fire for minimum 6 hours, increasing safety for pilots/crew, cargo and assets
Fire regulating properties
FireShield container design is able to control the air exchange, regulating the fire inside so that it does not develop into an explosive fire
Li-ion burn test approved
The FireShield+ AKE has passed li-ion burn testing, making it possible for carriers to safely carry cargo with li-ion batteries
The thermal runaway process in Li-ion battery cells
Why are lithium batteries such a hazard for air transport?
Lithium-ion batteries have become the power source used by billions of people every day. They power laptops, cell phones, electric cars and various appliances in our home. The technology is growing rapidly because it is light weight, has a high energy density and is rechargeable. Over recent years, E-commerce is booming, in particular during the Covid-19 pandemic. Gadgets containing lithium-ion batteries are being bought and shipped all around the world. Their presence is nearly everywhere. But; it is also a fact that they present a serious fire risk of great concern for the aviation industry in particular.
Under a variety of scenarios, batteries can self-ignite and undergo an unstoppable thermal-runaway where the stored chemical energy is converted to thermal energy. In some cases, the initial discharge and heat release is primarily electrical and occurs due to a short circuit. The frequency of such events are numerous and have been reported from several airlines.
When a short circuit occurs, for example due to internal degradation or damage, the battery cell rapidly releases its stored energy (potential and chemical) through an energetic venting reaction, which generates smoke, flammable gas, heat (up to 1000°C/1830°F locally), fire, explosion, or a spray of flammable electrolyte. The amount of energy released is directly related to the electrochemical energy stored and the type of battery (i.e chemical composition and mechanical design).
With aluminium having a melting point of 630°C/1170°F and being the most commonly used material for ULDs in aviation it is clear that the mechanical structure of the ULD will be compromised.
ISO 19281 part 6.3 / AS 8992 part 4.4, sets out the minimum design and performance criteria and testing methods of passive fire-resistant containers (FRC). Both container design and materials are tested. In order to use the term Fire Resistant Container (FRC) on a ULD the following requirements must be fulfilled:
Full-scale test: A fully assembled container is tested with a fire load consisting of corrugated cardboard boxes, 450 * 450 * 450 mm, each box filled with 1.2 kg of shredded paper, representing a Class A fire. One of the bottom positioned boxes is set on fire. The container must contain the fire for a minimum of six hours and there shall be no flame penetration at any time and the external peak temperature shall not exceed 204°C/400°F.
Vertical burn test: The test specimen is mounted vertically and subjected to a Bunsen burner for 12 seconds. The pass criteria is to not burn for longer than 15 seconds after the burner is switched off and that the burn length is less than 8 inches.
Horizontal burn test: The test specimen is mounted vertically and subjected to a Bunsen burner for 12 seconds. The pass criteria is to keep the average burn speed below 2.5inches/minute.
45 degree angle burn test: The test specimen is mounted at 45 degrees and subjected to a Bunsen burner for 30 seconds. The pass criteria is to not burn for longer than 15 seconds after the burner is switched off and that the material is not penetrated.
Horizontal flame penetration test: Sidewalls, roof and door materials shall meet the flame penetration requirements, i.e. no flame penetration within 5 min after application of the specified flame source and the peak temperature measured at 100 mm (4 inches) above the upper surface of the horizontal test samples must not exceed 204°C/400°F.
Full scale tests, conducted by a highly accredited European test center, document that the FireShield not only contains a class A fire, it also isolates the heat and keeps the surface temperature as low as 34°C/93°F.
The Nordisk FireShield+ AKE container successfully passed several full-scale class D fire test with up to 5000 lithium-ion-batteries (type 18650, UN3480). The container resisted the fire for the duration of the test (over 6 hours) and there was no flame penetration at any point in time.
Identifying fire risk in the air cargo industry
The airline and cargo industries are working hard to find solutions to the lithium-ion battery problem as transport of them will continue, both as declared dangerous goods but also as undeclared dangerous goods.
Undeclared Dangerous Goods
According to FAA, an "undeclared" dangerous good is any shipment where dangerous goods are not identified. In other words, there is no visible indication that the package contains a dangerous material (www.faa.gov).
For instance, a single lithium battery failure in a ULD with undeclared express mail/packages, would result in a fire classified as a Class A fire; a fire with ordinary combustible materials such as paper/carton, plastics and wood as the fuel source.
Declared Dangerous Good
In 2016 the International Civil Aviation Organization (ICAO) enacted a ban on bulk shipments of lithium batteries on passenger aircraft, but bulk shipments are still allowed on freighter aircraft. A battery failure in a bulk shipment would result in what is classified as a Class D fire; a fire that has combustible metals as a fuel source.
In general there are 3 tiers of fire protection for mitigation;
1 – Cargo compartment
2 – ULD
3 – Packaging
Firstly, the goods will be carried in either a class C or E compartment on the aircraft.
Class C compartment 

(lower deck of passenger or freight plane)
Fire protection is built into the aircraft. It relies on detecting the fire early on and suppressing it for the rest of the flight. The fire suppression system releases an extinguishing agent such as Halon into the compartment at a level that prevents combustion. However, it cannot currently deal adequately with lithium fires (Class D).
Class E compartment 

(permitted only on a freighter plane)
Class E compartments are only allowed for freighter aircraft. They need to be equipped with smoke/fire detection system and ventilation control. Only critical systems need to be protected from fire and no hazardous quantity of smoke, flames or noxious gases are able to enter occupied areas (i.e cockpit/crew area).
The protection in the cargo compartments is not sufficient to prevent a class D (eg lithion-ion) fire in compartment class C or E. The class C which has a built-in extinguishing system could potentially manage a class A fire (paper, wood, etc).
Secondly, the ULDs should enable the containment of the fire and at the same time enable the pilots to be alerted in order to safely land the aircraft before a fire could spread. The Nordisk FireShield+ ULDs have successfully contained a thermal runaway and high temperatures for a minimum of 6 hours caused by controlled fire using 5000 Lithium-ion batteries.
Thirdly, the packaging of individual cargo components could enable a further barrier for the thermal runaway to be minimized.
Developing Standards: An industry working together
The International Civil Aviation Organization (ICAO) has banned shipment of lithium-ion batteries as cargo on passenger aircraft, while IATA and the air transport industry has issued instructions on safe transport of lithium-ion batteries.
These measures undoubtedly contribute to the overall fire safety of an aircraft. However, a certain amount of undeclared lithium battery cargo is expected as not all manufacturers and shippers will fully follow safety rules, whether through ignorance or intent. This means that the industry must continue to develop standards and designs that will result in containment, suppression and extinguishing systems for lithium fires in cargo holds.
SAE released standard AS8992 for Fire Resistance Container Design, Performance and testing Requirements (currently for Class A fires only) in October 2020 and work continues to also define a standard for Class D fires.
The ISO 19281 defines a similar set of minimum performance criteria as AS8992.
FAA has incorporated in July 2021, and EASA will incorporate, the AS8992 into the TSO/ETSO C90e requirements for ULDs. Nordisk FireShield containers fully comply with the requirements of this Technical Standard Order.
FireShield containers by Nordisk
Nordisk has developed and delivered a range of FireShield containers. Learn more about our FireShield container range and the risk lithium batteries represent in our White paper: "FireShield containers by Nordisk Aviation Products".
If you would like to be one of the first to know about industry updates or new product developments, please give us your details and we will happily keep you in the loop about all matters concerning air cargo transport and safety and Nordisk Aviation Products product developments.